Welcome to my website, 
 very happy to have you!
Sign up to receive our newsletter:
Recent Posts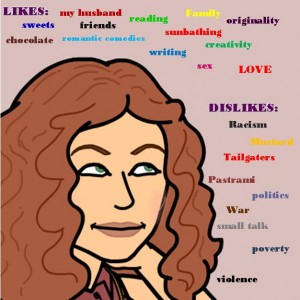 I am forever fascinated about likes and dislikes and why I have the preferences I do. Why does my husband prefer what he calls the medi look (dark, curly hair and curvy)? Why do I love blowjobs, anal sex, sweets, and independent movies? Why do I abhor mustard, arrogant men, things that push my patience and men in dresses?
Okay, obviously, there are many other items to add to the list but the point is about the WHY of it. Why have I come to like or cum to like what I have? Is it merely genetics? Is that the long and the short of it? Should I throw in the nature vs. nurture argument? Maybe I was beaten with a pastrami and swiss on rye with mustard and have blocked it out, which is why I can't stomach any of those ingredients? Continue reading →