Please give a warm welcome to Chris Hilton, author of Caliente.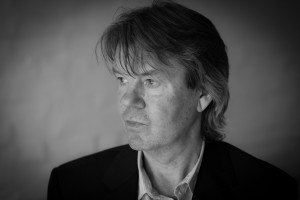 Tell us a bit about yourself and what you're currently working on or promoting.
My name is Chris Hilton. I have always written stuff but been too busy working to ever think of being published. My experiences in Cuba started as a diary, and then people suggested that I should publish it. I spent one year turning the diary into a book, Caliente.
What genre is your book? Do you write in other genres as well?
Caliente, my Cuban adventure, was published in 2012. I am currently working on a novel about two runaway girls. The working title is Leaving. I will pre-publish the first chapter and intend to finish it by January. I am comfortable writing anything: non-fiction, fiction or essays.
Who or what inspires you?
Many, many things. Writers: all of them, even the bad ones. I can get ideas from anywhere or anything. I'm never bored and find all of life interesting. Cuba, Shakespeare, Steinbeck, Mailer, Tolstoy…the list is endless and changing.
Do you have an agent and/or publisher or are you self-published? If self-published, do you use a professional editor? If traditionally published, who is your publisher?
I do have an agent, Annette Green. She picked up Caliente and tried to sell it in 2010. Many publishers liked the book, but were not sure how to sell it. I didn't get a deal, although Annette is still my agent. Eventually I self-published Caliente. I will submit my novel, Leaving, to Annette in January. I edit my own work.
What advice do you have for writer's just starting out?
Read. Read a lot. Never stop reading. Have a writing schedule that you stick to faithfully.
Do you set writing goals and if so, what are they?
I am very lazy, but when I have a task or novel to complete I set myself a target of 1000 words (minimum) a day. Even if I write nonsense, I stick to it. It can be edited or deleted later.
What does your writing space look like?
A room with a desk, laptop, printer and loads of books. Natural light, as quiet as possible, quite plain but pleasant (to me).
What are your three favorite books including the authors?
East of Eden: John Steinbeck; The Executioners Song: Norman Mailer; Son: Philipp Meyer.
Who is your favorite author and why?
John Steinbeck: because of his innate humanity. He understood people, liked people and wrote about them as well as anybody.
What has been your best moment as a writer?
Getting an agent straight away; it was disappointing not to get a deal, but I still have an agent.
How much time a day do you spend on social media?
As little as possible; if I wasn't a writer I would have very little to do with it. I'm a real Luddite – I don't like technology at all.
What do you do to stay sane as a writer?
Choose my friends carefully; spend much of my time alone (the only time I can really think); spend as much time as possible in Cuba and watch very little TV (only pre-recorded programmes).
You can find Chris on his blog, Twitter, & Facebook.
To buy Chris's book, click on the links or cover: