Please give a warm welcome to Meredith Wild, author of Hardpressed.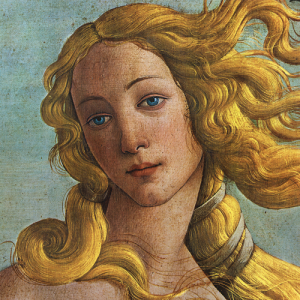 Tell us a bit about yourself and what you're currently working on or promoting.
I'm currently promoting the sequel in my Hacker Series, Hardpressed, and I'm working on a new novel, On My Knees, which will be the first in the Bridge Family trilogy that will highlight the stories of three siblings in a seemingly perfect family and their romantic adventures.
What genre is your book? Do you write in other genres as well?
Right now I'm exclusively working in the erotic romance genre. I do plan to venture out of it at some point. I'm not sure when though, because I am having an awful lot of fun writing angsty smut at the moment.
Who or what inspires you?
Life. Travel. People. Everything.
Once I started writing seriously, I would find inspiration in the strangest places. Standing in line at the grocery story while a family bickered in front of me. Instead of being irritated that they were holding up the line, I found myself fascinated by their exchanges and how the people around them reacted. Inspiration is everywhere. Sometimes it just takes a little perspective change to notice it.
Travel is all about perspective change, which is why it's possibly the most powerful inspiration for me. Movement from place to place, a unique and non-media-filled expanse of time, and then allowing oneself to truly take in all the sensations of a new place… priceless!
Do you have an agent and/or publisher or are you self-published? If self-published, do you use a professional editor? If traditionally published, who is your publisher?
I'm self-published, and yes, I do use a professional editor as well as a line-editor who helps me squash those pesky typos that I absolutely can't see after my 50th read-through.
Do you use test readers? If so, how many?
My husband is the only one who reads the manuscripts before they go to the editor. So much can change in the process of writing a novel that getting too much feedback from too many sources prematurely would be distracting for me.
Do you set writing goals and if so, what are they?
Daily writing goals don't really work for me, because life happens and I can rarely meet them on a regular schedule. I typically won't write anything, or I'll write 4,000+ words in a day. Word sprints and writing buddies are very helpful to push through tough spots or slow days though.
Once I'm at a certain point in writing a novel, I'll set a tentative timeline for completing it. This includes setting dates with my editor so I feel accountable. When I'm a little closer to believing I'm going to finish, I'll start promoting a release date, so I work against these self-imposed deadlines that fans will hold me to!
What does your writing space look like?
I finally have a room with a view with two cushy lounging chairs. My shiny Mac devices stare at me as I write, along with a bookshelf of inspiring works, a gold Buddha, and many photos of my travels.
What book are you currently reading?
The Redemption of Callie & Kayden, by Jessica Sorenson
What has been your best moment as a writer?
I've had so many amazing moments embarking on this new life as a writer. It would be easy to say publishing my first book, holding it in my hand, or even setting the second one next to it. If I had to pick one moment, though, I would choose the day that I decided to start writing seriously. I remember where I was sitting, notebook in hand, when I ran my crazy plan by my husband, who gave me his full support and enthusiasm. I'd choose that moment because that made all the other amazing moments on this journey possible!
Is there a character that you enjoyed writing more than any of the others?
In the Hacker Series, Erica's long lost father, Daniel Fitzgerald, has been an intriguing character to write. He does the right thing for the wrong reasons, and I enjoy exploring the contradicting empathy and hatred that my characters feel toward him.
Do you base your characters on people you know?
There are bits and pieces of my soul in the heroes, the heroines and even the bad guys of my stories. That said, at the end of the day my characters are purely fictional, imbued with physical or personality traits that might be inspired by any number of people or experiences that have come into my life. Rarely is a character a representation of a single person.
How much time a day do you spend on social media?
Hours! It's terrible, and I can't help myself. I'm not really a t.v. person and most of my work is done on the computer, so wasting time on social media is a bit of an occupational hazard. When I'm not on a deadline crunch though, I love interacting with other writers and fans through these various channels.
Do you read your reviews and if so, how do you cope with a bad one?
I do read my reviews, though I have mixed feelings about whether or not that's entirely healthy. I appreciate honest feedback, even if it's critical, and of course I love hearing from fans who really enjoyed the books. Trying to brush off especially thoughtless or mean reviews is kind of like trying to erase something terrible you've witnessed from your memory though. As writers, we battle enough of our own demons and self-doubts, so adding voice and weight to those thoughts can be stifling. I find that the further away I am from having written something, the better I can handle the negative comments. When I've just published something, the work is still feeling very personal and the reviews, as a result, feel very personal. Such is the life of a writer!
I have found the writer's community to be very supportive and welcoming. Please share three writers that you recommend for us to check out.
You can find Meredith on Facebook, Twitter, Instagram, and Goodreads.
To buy Meredith's books click on the covers or links provided: