Please give a warm welcome to Suzy Turner, author of Forever Fredless.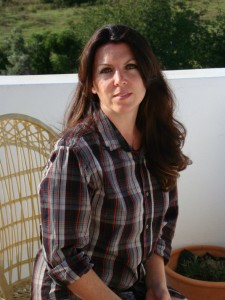 Tell us a bit about yourself and what you're currently working on or promoting.
I'm a Yorkshire lass who grew up in the Algarve where I met my husband when I was 16. We've been here ever since! He's incredibly supportive. When I was made redundant a few years ago, he was behind me 100 per cent as I began the process of publishing my first book, Raven. Since then I've published five more in the YA urban fantasy genre and have just released my very first chick lit novel, Forever Fredless!
Who or what inspires you?
I am so easily inspired! My first series, The Raven Saga, was inspired by a visit to western Canada, in particular, a little beach in Powell River where it was kind of spooky and supernatural. The Morgan Sisters series was inspired by an amazing guy I met whilst working on The Right Juice movie (a Brit flick made in Portugal) over a year ago. I just knew that I wanted a character to be based on him, and the rest just flowed. Forever Fredless, however, was inspired by an experience I had when I was a little girl – I was at a kiddie disco in Skegness when I felt someone brush up against my back. When I turned around, I saw this stunning boy just staring at me. He took my breath away. Unlike my main character though, I didn't obsess about him, but I never forgot him.
Dreams, people, a totally whacky over-active imagination means I'm never at a loss for ideas!
Has a dream every inspired any of your stories?
I had a couple of really vivid dreams in the past year which I'll be developing into novels at some stage. One was about an alien family (which will make a great kid's book) and the other was about a ring of flames… I can't comment further about it but it will be a YA urban fantasy book, for sure!
Do you use test readers? If so, how many?
Yes! I love my beta readers. I have three or four regular ones who are absolutely brilliant. I'd hate to be without them. And for Forever Fredless, I actually had a handful of other volunteers which was amazing. They all had really positive things to say too which was a relief (and contsructive criticism, of course)!
What advice do you have for writer's just starting out?
Write, write, write and read, read, read! There's no better way to hone your skills than by putting pen to paper and also by reading as much as possible – especially in the same genre that you write yourself.
Also, develop a thick skin for when you receive negative reviews. Unfortunately it does happen and it's never nice but the sooner you can come to terms with it, the better. Only take notice of constructive criticism – the negative can only do you harm.
What are your three favorite books including the authors?
I have so many favourites… it's tough to just give three! But if I have to…
The Handmaid's Tale by Margaret Atwood – I studied it for A level English lit and it blew me away.
The Marchwood Vampires by Shalini Boland is just AMAZING.
The Time Spirit series by Melissa Pearl was so good I bought one after the other in the middle of the night because I was so hooked!
What project are you currently working on?
I'm working on the next book in The Morgan Sisters series and once that's finished I'm going to start my next chick lit book which I'm already really excited about!
Is being an author your dream job?  If so, how long have you been chasing the dream?  If not, what would be your dream job?
Absolutely! I've been serious about this 'job' since my redundancy a few years ago. I can't imagine ever going back to a nine to five. In fact, it would probably feel like a prison… urgh!
What has been your best moment as a writer?
It was releasing my latest chick lit book, Forever Fredless, because I actually started it so long ago – before all my other books – so it feels like a real accomplishment (and a huge weight off my shoulders lol)
What do you do when you're not writing?
I'm a TOTAL TVaholic and couch potato! I love watching all my favourite shows while vegging out on the sofa

What has been the toughest criticism given to you as an author? What has been the best compliment?
My first negative review was very difficult to accept – the reader tore it to pieces and a lot of what she said didn't even make sense to me. So her words were tough at the time. Now, though, I take things like that with a pinch of salt.
The best compliment? When a reader (and book blogger) described The Morgan Sisters as being as good as JK Rowling's books. I could't wipe the grin off my face for weeks!
If someone wrote a book about your life, what would the title be?
From Strength to Strength
How author Suzy Turner became a worldwide phenomenon
😀
I have found the writer's community to be very supportive and welcoming.  Please share three writers that you recommend for us to check out.  
You can find Suzy on her website, chick lit blog, YA blog, Amazon, FaceBook, Twitter, & Pinterest.
Click on the cover below to buy Suzy's novel: