Please give a warm welcome to Teresa X. Roberts, author of Why I Married a Murderer and How I Survived the Divorce. I first met Teresa when she bought my My Body Trilogy at art fare and we've remained friends ever since. Make sure to check out her memoir like I did and be swept up in a life you never imagined.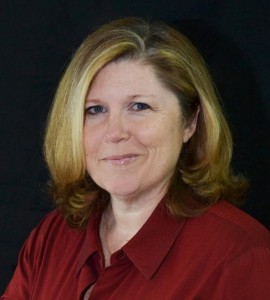 Teresa, please tell us a bit about yourself and what you're currently working on or promoting.
I just published my first book: Why I Married a Murderer and How I Survived the Divorce which is a memoir. It is the story of the men in my life who made me the woman I am today. It is both very sad, and also hilarious in parts; I'm sure just about anyone could relate to one part or another. A bit about myself? I married a murderer and survived the divorce. Haha. Seriously though, I have a knack for finding love in odd places. Beyond that, I think I'm a pretty awesome person and I do everything I can to promote my friends and their projects. I am currently juggling promoting my memoir, writing four books at one time as well as looking for a manufacturer to license a product I created. Did I mention I'm nuts?
Who or what inspires you?
I read and listen to a lot of self-help material. I am a big fan of Tim Ferriss and Noah Kagan for entrepreneur material and the late Jim Rohn for general feel-good stuff. I love Jenny Lawson and D.J. Paris who I just recently discovered for humor. Closer to home, my friends who inspire me are G. Brian Benson (an author, film maker, inspirational speaker, and all around great guy), Sarah Woodall (a professional model who has a heart of gold), Sam Gurr (who creates amazingly scary creatures out of resin and scrap material, and has a pet chicken), and Christopher (who has performed on numerous talent shows and events with his puppet act, who has a super cool art car called 'the soul train', and also a wickedly wild imagination). They all, in some form, live the life I dream of. If you put them all together, you would have a pretty odd looking duck though. One of my four writing projects is loosely based on my friends Sam and Sarah, so I'm thrilled to honor them in that project. Sunsets and redwood trees also inspire me.
Do you have an agent and/or publisher or are you self-published? If self-published, do you use a professional editor? If traditionally published, who is your publisher?
I self-published and hired two editors which I found on www.elance.com and the graphic artist who did my cover I found on www.99designs.com. The man who did the awesome illustrations for the chapter headings of my book, I found at www.friendsbeyondthewall.com.
Do you use test readers? If so, how many?
I begged people to read my book before I had it published. I wish they would have. Now they are begging to borrow my proof copies because they can't believe I actually told my story. Actually, I think they are just curious to see if they are in it.
Do you set writing goals and if so, what are they?
I have a lot of ideas, from product inventions, to marketable ideas, to businesses I'd like to open one day, to books I intend to write, as well as a couple of series for television. I have several forms of lists that are all compiled and separated into categories including comments. I am really anal about lists. I use them as a form of procrastination so I don't have to actually do the project, just list the ideas. Have I mentioned I'm nuts?
Who is your favorite author and why?
I like Tim Ferriss a lot because he writes like he talks. Jenny Lawson's book is easy to read for that same reason. I feel like they are sitting there with me having a conversation. I also like Janet Evanovich when I want some bubble gum reading to just not think too much; she's fun.
What project are you currently working on?
Marketing my memoir "Why I Married a Murderer…" and trying really hard to stay sane in the process.
Is being an author your dream job? If not, what would be your dream job?
It has been sort of accidental for me. I like to argue. A lot! I think better when I write so I sometimes write out my points, thoughts, proposals, etc. I get a high when someone compliments my writing so it fuels my fire. I also talk a lot. My friend says that's ok because I have a lot to say. I have a burning desire to open people's minds into thinking differently. I don't necessarily have a need to 'change' their mind, but it is really important to me to at least get people to see a different point of view, even if for a moment. In that regard, my ultimate dream is to open peoples mind to the fact that being bipolar isn't all bad. only half bad..that's why its BIpolar! There is a good/happy side to it. In that way, again, I hope to encourage people to not think so narrow mindedly and see a different (or the other) side to a story (or person) in that not everything is all good or all bad. However, if I could be paid for anything? I would fix up houses, write inmates, and hold hands with homeless people.
Is there a message in your book(s) that you want readers to grasp?
Yes. That I'm kinda nuts; and so is everyone else. I also want people to see a little of themselves in me in that no one is perfect. We all make mistakes. We all hurt, we all laugh, and we all love. Even 'bad' people. No one is all saint or all sinner. Again, open your mind and consider others and the paths they may or may not have walked to get where they are. Sometimes decisions are not as easy to make as one might think at first glance.
What do you do to stay sane as a writer?
I take off my thinking cap, and the rest of my clothes, and run around naked whenever the weather permits and the law allows.
What has been the toughest criticism given to you as an author? What has been the best compliment?
Honestly, it's the silly and stupid mistakes that bother me the most; when I get something so obvious, wrong. The best compliments have been when people have asked to use my white papers to present an argument of their own in public comments at legislative meetings. Actually, that reminds me of a story. An attorney asked me out on a date once because he loved the way I argued my point in an e-mail war on a listserv once. He said he was impressed that I took a beating but I stood my ground, made good points, and he (silently) agreed with them. That was a pretty big compliment—to have an attorney tell me I argued well.
Has reading a book ever changed your life? Which one and why, if yes?
Yes. Many. However the two that stand out are The 4 Hour Work Week by Tim Ferriss and The Magic of Thinking Big by David J. Schwartz. They are both very empowering and yet including simple steps and thought processes that anyone can apply to some degree, no matter where you are in life.
If someone wrote a book about your life, what would the title be?
Why I Married a Murderer and How I Survived the Divorce haha
I, Blakely, have found the writer's community to be very supportive and welcoming.  Teresa, please share writers that you recommend for us to check out.  
Thank you, Teresa, for participating in the interview and I wish all kinds of success with your current and future projects.
You can find Teresa on her website, Facebook, and twitter.
Click on the cover below to buy Teresa's memoir:
(Or any links throughout the interview)