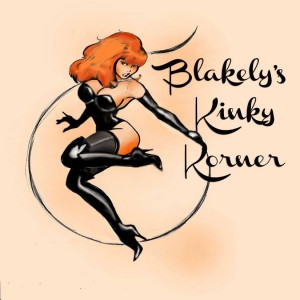 Please give warm hugs and wet kisses to Mistress Mayhem. I look forward to reading each and every interview. I love being educated about the lifestyles in the kink world.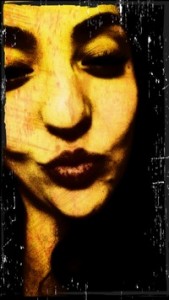 Blakely: Hi Mistress Mayhem. Thank you so much for joining us today! We are all looking forward to finding out what makes you kinky.
Mistress Mayhem: Thanks for having me, Blakely! I'm excited to share my kinky little world.
Blakely: What's your definition of kinky?
Mistress Mayhem: I think kink is about challenging the norms that others subscribe to blindly. It's exploring what turns you on and finding like minded people who have that same thirst.
Blakely: What makes you kinky?
Mistress Mayhem: I think the bottom line is that I'm open. I want to experience different things to see what I like and where I fall. That's what makes me kinky.
Blakely: Do you consider yourself a TOP, a bottom (Dom or sub) or a switch or something else entirely?
Mistress Mayhem: I'm switch. Being switch is an emotional reaction for me. When things are out of my control and I feel like I need stability, I want to be submissive and surrender. When things are going well, I'm domme. When I domme, I consider myself a sweet sadist. For me, it's about being playful and having fun while you squirm.
Blakely: Do you like receiving or causing pain? If so, what's your favorite instrument to do so (ie. hand, flogger, crop, paddle, whip, etc.)?
Mistress Mayhem: Mostly causing, although I'd never pass up a good spanking. I prefer to use my hands when causing pain. I like the tactile sensation, the marks – everything about it. Seeing my fingerprints welted on your body turns me on like nothing else.
Blakely: Do you have a safeword and if so, what is it?
Mistress Mayhem: I use the traffic light system. I think it's safe and smart.
Blakely: Why do you think you were attracted to your kink in the first place?
Mistress Mayhem: I never understood why for the longest time. But as I've analyzed myself more and more I've found that it stems from my feminism. Subverting established norms and power dynamics, exploring them at their most extreme, is what motivates the kink in me.
Blakely: Do you write any kinky erotica? If so, please share your links.
Mistress Mayhem: I'm very much into blogging about experiences. It's something I hope to pursue more seriously one day. I love erotica, always have! I post things on my Fetlife profile, missandmistress, for community members to read.
Blakely: Have you ever tried something out of your comfort zone and regretted it?
Mistress Mayhem: It has yet to happen for me. I'm so open, I think, and my boundaries that do exist are so clearly defined that I doubt I would find something that didn't really suit me that I would try. I try to be as introspective as possible before saying yes.
Blakely: Can a kiss be kinky? If so, how?
Mistress Mayhem: Absolutely! Whether you're tied down, exchanging certain fluids, or taking your time to explore each other's mouths in different ways – kissing can be incredibly kinky.
Blakely: What's your top fantasy that you want to experience?
Mistress Mayhem: I've always wanted to fuck in the back of an ambulance. I'm not sure where this came from, but it's always been there. I guess I need to find a sexy EMT.
Blakely: What happened the first time you did something kinky? Was it fun or embarrassing?
Mistress Mayhem: The first time my ex and I experimented, there was a lot of laughter until we realized how much it turned us on. Then the laughter faded away to moaning and grunting and the rest, as they say, is history.
Blakely: Have you stopped dating someone who wasn't willing to experiment?
Mistress Mayhem: I have a spank test. If I'm with someone who I've met in the vanilla world and we're fooling around and you can't spank me the way I want you to, you're out. If you ask me to spank you the same way – you're in!
Blakely: Can people tell you're kinky just by looking at you?
Mistress Mayhem: I've had people allude to it. I'm not sure how they come to that conclusion because it's not something I advertise.
Blakely: Is kinky only kinky the first time?
Mistress Mayhem: No! That's what's so great about it. If you're connected and able to build trust and depth, it's kinkier as it goes!
Blakely: Is kink compatibility as important as emotional compatibility in a long-term relationship?
Mistress Mayhem: I think so! As I've learned more about myself and my passion for kink I've found that what is fundamental about the exploration of this life style – the openness, the daring, and the self exploration – these are all qualities that I require of a partner long term. I've found they'll manifest not just in kink, but in other important aspects of my partners life and that those things are key to my happiness within a relationship.
Blakely: Final words?
Mistress Mayhem: Thanks for letting me share a little bit about my views on kink and for being a part of your project. I had a blast!
Blakely: It was my pleasure, Mistress. I really enjoyed reading your answers. Thanks for participating!
If you'd like to be interviewed, please email at blakely.bennett@gmail.com or find me on Facebook.
For those who like kink, make sure to check out my Bound by Your Love Series and other books. ​Buy links: Amazon, B&N, Smashwords, iTunes and many other outlets.