Please give a warm welcome to Blue Stour & Sidda Lee Rain, authors of Stranded at Third.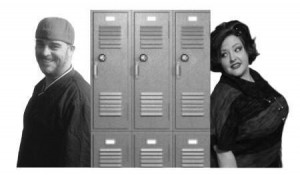 Tell us a bit about yourself and what you're currently working on or promoting.
Blue: My name is Blue Stour; I'm a 43-year old, born in TX, and lived mostly in MI and FL I graduated from Eastern Michigan University with a degree in writing and British Literature (Big Shakespeare fan, NOW stop laughing at me).
I recently began writing w/Sidda Lee Rain on an erotic romance series, Game Time, where sports and sex collide. The first book, "Stranded at Third," is a baseball novella, which has been a chore, but we think the blending of our styles has worked.
Sidda: I'm Sidda, Sidda Lee Rain or S.L. Rain depending on which of my series we're talking about. I'm a true blue-actually purple Minnesota girl (little Minnesota Vikings reference there). I'm on my fifth year at age twenty-nine and loving it. I'm currently working with Blue Stour on the Game Time Series, our first novella, will be released Saturday, January 25th. This is my first co-writing experience and so far nobody is dead so we are managing. I also just started working on my third novel Roping Him In in my Dirty Denim Series. Continue reading →