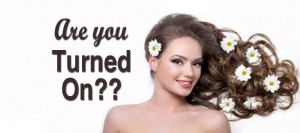 I have participated in many interviews, however a close male friend of mine asked me one of the best questions I have ever been asked. "Is writing a sex scene mechanical or does it turn you on?" Here is what I said, "If it's not turning me on, then I'm doing something wrong." Do I orgasm when I'm writing a sex scene? No, but that would be a nice perk. LOL!
In every way I feel what my characters are feeling. So when Lainie's heart is breaking in Bittersweet Deceit, I'm crying with her. When she's laughing or making a joke, I sometimes crack up too.
I believe if you're feeling your story as you're writing it, your readers will feel it as well. It's not enough to be good at writing dialogue or description or even the mechanics of a sex scene, the reader needs to be taken on a journey of the senses. I connect with my characters and I empathize with each and every one of them to give my readers the most realistic experience, allowing them to be a voyeur or to inhabit the protagonist's life.
So yes when writing a sex scene I do get turned on. It's actually a great barometer. If I'm only feeling mildly hot then I need to ramp up the scene.
As my readers have said, my novels contain a lot of hot sex and drama, which take them on a ride they can't put down until the last page. That's always my goal.
Warm hugs,
Blakely
Please feel free to friend me on Facebook.
Find me Twitter & Pinterest.