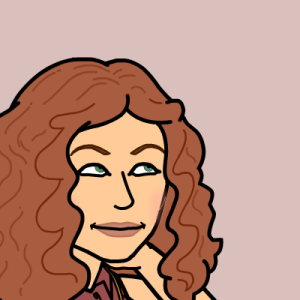 Today is my turn for Blog Tour Day. This blog tour is a site where writers and authors answer questions about their writing process. My friend ELR Jones posted his last week. You can check out her writing process here: Life in "E" motion
What am I working on?
I just started the next novel in the Bound by Your Love series called Bittersweet Deceit. I'm finalizing the formatting for Stuck in Between (book 1) and gearing up for the release on March 24th and the blitz on March 25-27. I'm woefully behind on my social media (I need to catch up).
How does my work differ from others in it's genre?
I love this question! I add a lot of depth to the characters in my stories. I love to explore the motivations of my protagonists, antagonists and what happened to them in earlier life to make them the people they have become. I also strive to make every sex scene move the story forward or at least reveal a feature about the characters.
Why do I write what I do?
Romance and erotica are my favorite genres to read, so I write the kind of books I would gladly pick up off the shelves for myself. I plan to explore other genres during my career but I don't imagine I will ever get away from a romantic element or deep character development.
How does your writing process work?
For my solo projects, I fly by the seat of my pants. I connect with my protagonist and allow her to take me on a journey. I don't plan out the details, and surprises happen. I love writing this way. When co-authoring with my husband, more planning is required and the process can be a lot faster. I love being lost in the flow of words. It's my bliss.

Coming up next on the tour, on March 24th, are the following Authors who will be posting their responses:
Author Robyn Roze:
I loved making up stories and writing them down as a child.  So, I decided to relive my youth by doing it again.  Currently, I write romantic suspense with some thrills, but I may branch out.  I've never liked being penned in. 😉
Author Ryter Rong:
I have written stories for as long as could put words together on paper.  I began writing historical fiction after delving into my own ancestry and finding myself filling in the holes in the information I gathered on my family.  From my genealogical adventures I am creating my first novel, The Immoral Injustice of Talisyn O'Reilly:  Ireland Still Calls My Name, due out in May, until then you can get to know me through my blog.
Thank you so much to the authors who are posting after me. Keep the tour going!
Warm hugs,
Blakely
Please feel free to friend me on Facebook.
Find me Twitter & Pinterest.