Writing Characters that will Stand Out by Danielle DeVor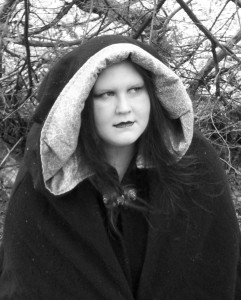 Sometimes, getting to know your characters and making them seem realistic is a very hard thing. Every book you write in a series, the characters have to be consistent along with the story. But, once in a blue moon, you will stumble across a character who will just flow. For me, that's Jimmy Holiday.
I think the reason why is that I've been told that Jimmy is a big combination of my personality and my dad's. I didn't plan him that way, and I certainly didn't set out to be quasi-autobiographical, but that's how it turned out.
Most of Jimmy's smart-assed comments have come right out of my father's mouth at one point or another. So, if you were wondering where that came from, now you know. LOL.
Everything else is all me.
What does this mean in terms of writing? Well, I have to be careful not to repeat phrases too often. My father's comments are so goofy at times that if I would repeat them, they would lose their zing. So, sometimes, I have to go back and read through the other books to make sure I haven't already used something.
Also, Jimmy has a trench-mouth. My whole family uses a lot of … well… crass slang. Easily put, we cuss a lot. So, that comes out in spades with Jimmy. Actually, all of my main characters cuss often… well except Emma from Constructing Marcus, but that was a different sort of book.
So, how do you write characters that will stand out? Be realistic. Don't be afraid to put truth in your characters. Allow them to say things that you would or wouldn't say. It depends on the situation and on your characters. And, finally, remember that they are yours to do with what you like.
a Rafflecopter giveaway