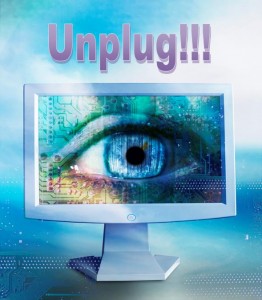 We have family coming in to visit Tuesday night and I'm taking this opportunity to unplug for a week. I can't remember the last time I have gone seven days without being online. It's much needed and I think it'll be good for my psyche. I could hop online each morning as our company sleeps in, but instead I plan to use the time to write. It's definitely time to bet back to Blue Persuasion, book three of the Bound by Your Love Series. 
The release for Bittersweet Deceit (book two of BBYL) went incredibly well this past week and my books sales have increased. Each time I release a book it's almost like I have amnesia from the last time. I forget how much work goes into getting a book off the ground. My husband says I deserve the rest and relaxation and I can't disagree.
My husband has the week off from work as well so it will be great to have him around more. Plus it's always fun to be a tourist in your own city; at least it is for us. We will definitely be going to downtown Seattle and maybe even Orcas Island for the day. Hiking is on the agenda too. I am so looking forward to spending the bulk of my days out from behind the computer.
Before I sign off, I'd like to send a huge shout out to all who joined in and/or contributed to my release celebration. I had so much fun interacting with each and everyone one of you. Thank you to all the readers and bloggers who took the time to review Bittersweet Deceit. The reviews have been stellar and I feel encouraged to keep chasing the dream.
I'll be back next Tuesday, diving once again into social media and promoting, balancing it with lots of writing. I have two more novels to finish this year.
I hope everyone takes the time they need this summer to relax and turn off the damn computer. Real life is outside of the screen in front of you.
In the Great Northwest we only get a limited number of long days of sunshine, so we try not to waste them indoors. I'll share the highlights when I return.
Warm hugs,
Blakely
Please feel free to friend me on Facebook.
Find me Twitter & Pinterest.
Amazon
Goodreads