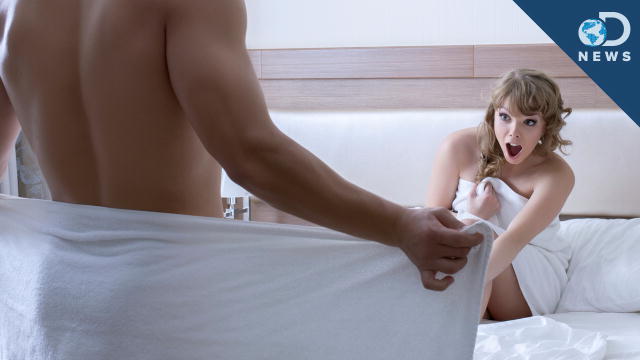 I recently watched two documentaries that I think are worth discussing. The first was called The Unhung Hero, about a man who after publicly proposing to his girlfriend at a large sporting event suffered a brutal turndown and found out later the main reason for her declining had to do with the size of his penis (too small). The second story called Aroused was a video/photo shoot by the fine art photographer Deborah Anderson who featured sixteen of the world's most successful female adult film stars.
Patrick Moote, the subject of the first film, traveled all over the world to find remedies to increase the size of his penis. He also talked to all sorts of people in his travels including an anthropologist, a porn star, doctors and his previous girlfriends about the expectations of the size of a man's penis. All of the treatments including supplement, squeeze technique, hanging weights from his cock did nothing to change his size. Size matters, at least to Patrick Moote and his previous girlfriends.
In Aroused, Deborah Anderson interviews female porn stars and I found it quite interesting that most report either no father figure in the house or an absentee dad. And most came from a religious Christian background.
So how do the two movies tie together in my mind? Well for one, the female porn stars said they take Vicodin when they have to have sex with a man with a large cock. OUCH! So maybe average isn't so bad?
The other issue came in the form of breast size. Some of the stars had implants and others were natural. I prefer the look of natural breasts but I don't have judgment about those who buy breast implants to enhance their sensuality. Had I been completely flat chested (I had the opposite problem starting in the 6th grade) I might have considered implants. The issue I see with implants has to do with age. They don't fare well over time. Gravity affects all of us and the larger implants become more unattractive as the years pass.
In both documentaries, I found myself feeling sad for their predicaments. It must be very unpleasant to be a man with a small penis, but I can only imagine. On the flip side, we as a society spend billions of dollars on porn and yet still shun the people who are involved in the industry. There seems to be a real hypocrisy in that.
In the end, it's easy to sit in judgment of adult film stars and make lite of men with small cocks, but the truth is we all have flaws that we are afraid of revealing so let's leave the judgments out of it.
Make sure to check back on Thursday for my husband's author interview and on Friday for his cover reveal for Geared to the Present, Jones Whitman Time Traveler series.
I hope everyone has a great week.
Warm hugs,
Blakely
Please feel free to friend me on Facebook.
Find me Twitter & Pinterest.