Please give a warm welcome to E.L.R. Jones, author of The Norton Sisters: Rayna.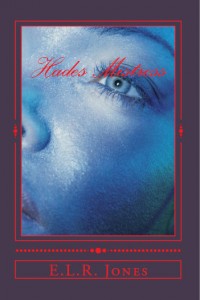 Tell us a bit about yourself and what you're currently working on or promoting. 
My Author pen is E.L.R. Jones (yes, these are my actual given initials-lol). I am new to the published Author scene, but I have 4 works out and available for purchase.  I have been writing since I was 14. My latest work is Hades Mistress which is due to release on March 14th. I am excited about this piece because I truly love Greek Mythology.
What genre is your book? Do you write in other genres as well?
This book falls in the Contemporary Romance genre. Yes, I do.  I have a poetry book and I have a few Paranormal Romance novels to come.  Most of my books deal with some form of interracial relationship though.

Who or what inspires you?
I am inspired daily by life in general but my biggest inspiration comes from my son. He is the reason that I stopped procrastinating and just decided to move forward with my writing.
Has a dream every inspired any of your stories?
It's funny that you ask that. My first book, A Dreamer's Today, is stemmed from nothing but dreams. Most of my stories came from a dream that I couldn't let go of. Others come from life in general or a moment that just screams that it needs to be in a book.
Do you have an agent and/or publisher or are you self-published? If self-published, do you use a professional editor? If traditionally published, who is your publisher?
As of right now, I don't have an agent and am only self-published. I do not use a professional editor. It is on my list of things to do. A list that grows daily, but I digress.
Do you use test readers? If so, how many?
I actually have in the past. I had 3-5 people that worked with me at my former job that would read my work and give me feedback on ideas.
What advice do you have for writer's just starting out?
I would have to say
First and foremost, trust your gut.
Know and believe in what it is that you are producing. If you don't, then who will.
Acknowledge when you need help. If you don't admit that you can't do it all then you will never get the assistance you need.
Obtain a mentor or two or four. I am always asking questions of Authors that I come in contact with. A lot of what I have in place is because I wasn't afraid to ask questions
Lastly, RESEARCH!! I fervently believe that writers make the best researchers. As such, research as much as possible. This will incorporate #iv. You will never know, if you never look for it.
Do you set writing goals and if so, what are they?
My goal is to get as many of the ideas that are in my head and have been started in my "works in progress" folder out. I want to know that they are out there and available for others to enjoy.
Do you outline your stories or just go with the flow?
It depends on how much of the story has already unfolded in my head. Most of the time though, there is an outline and basic premise. I've had the majority of my work come with the ending completed and I have to flush out the plot, characters, settings and other key aspects.
What does your writing space look like?
Right now, it looks like nothing because it's non-existant. I just recently moved to another state. It's one of the things that I am working on. It used to look like scrap papers, notebooks with ideas and pens all around.
What has been the toughest criticism given to you as an author? What has been the best compliment?
The toughest would be: I was told by a colleague that they thought my book covers didn't tell the reader what my book was about and it could be why my books weren't selling. The best compliment: was most recent. One of my street team members posted on her page the following: "this lady ROCKS. She has fiction and non-fiction that touches the soul. She not only has e-books but paperbacks as well. She is soulful and honest."
If someone wrote a book about your life, what would the title be?
I actually already did. It's entitled Life In "E" motion
You can find E.L.R. on her website, Facebook, Twitter, Goodreads, and Blog.
To buy E.L.R's books click on the covers or links provided: