Please give a warm welcome to Jen Cousineau, author of A Deadly Bet & Licentious.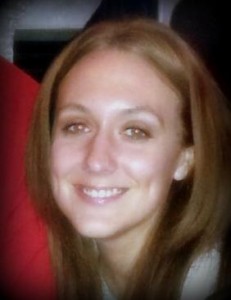 Who or what inspires you?
To My Loves, the inspiration is my daughters. In fact they are playing a major role in the book. Whereas Licentious was inspired by two songs: Monster by Rhianna and Eminem, and Human by Christina Perri. It all just depends, as each book the inspiration has been different. But I will tell you that while I'm writing, music plays a huge inspirational role for me.
Do you have an agent and/or publisher or are you self-published? If self-published, do you use a professional editor? If traditionally published, who is your publisher?
I'm self-published, but I do use a professional editor – Rogena Mitchell-Jones. I absolutely love her! I'm horrible with punctuation and sometimes being too detailed. She's amazing at reigning me in a bit.
Do you use test readers? If so, how many?
Yes! I have about ten or so betas. Some of them will get the opportunity to read as I write, but they all will beta read once the first draft is completed. I love my beta's. I'd be lost without them!
What advice do you have for writer's just starting out?
Write for you. Don't write for anyone else. And it's okay if someone doesn't like your story, it happens. For every person that doesn't like it, there normally is a handful who do. Just. Keep. Writing. Many people feel that reviews are only for other readers, and beta's are for the authors. I disagree, I think they are both for the author, as well as public reviews being for the readers. Use the constructive criticism to build your technique's and better yourself as a writer. But at the end of the day, if you're writing for you, and you love it, then the story was a success!
Do you set writing goals and if so, what are they?
Yes! I have a large list of 'books to be written', so I have a goal for when I want to publish each one. I also have a goal to keep improving my style and talents with the more I write. If my stories can connect with at least one reader on a deeper level, where they fully 'get it', or they can say, 'Wow. I'm not alone,' then I consider that a huge achievement.
Do you outline your stories or just go with the flow?
I usually outline the general beef of the story, but I normally don't outline very detailed. I tried it and felt that it stifled my writing a bit. When I get stuck at a spot in a story, I usually will outline the next chapter to help me get back on track. Usually seems to help

Do you have any writing rituals or interesting writing quirks?
Usually, I time myself to see how many words I can write in a certain time frame. I'm very competitive in nature, so even when I'm competing with myself, it helps me reach my deadlines quicker! I also usually will have a glass or two of wine when I'm writing on a computer. I love to handwrite but it takes forever. So when I'm on a computer I feel like starring at the screen limits my creativity. If I could sit on a porch, listening to the rain with some music I'm golden. But when I'm at my desk – its wine and music to keep the words flowing. (I also will indulge in a bag of Raisinets from time to time) 😉
What project are you currently working on?
LOL Well… I'm currently writing two different novels. A Secret Gamble, which is book two in the Summers Series. This will be going off to my editor soon, and then To My Loves I've paused since the ASG deadline is creeping in from nowhere! But I'm shooting the cover for To My Loves later this week.
Is being an author your dream job? If so, how long have you been chasing the dream? If not, what would be your dream job?
This is a hard question. I'm a dreamer! I also have a broad spectrum of interests. Being an author is a dream of mine, but so isn't being a criminal psychologist, a dancer, a singer, owning a bakery and a coffee shop, a book store, a restaurant, the list goes on and on for me. Now, just because I think achieving these goals would be a dream – it doesn't mean that I'd be very good at it. I suck at making coffee, but I'm a pro at consuming it! 😉
What book are you currently reading?
I'm not! I've banned myself from all reading until A Secret Gamble and To My Loves are off to my editor. My PA Norma actually gifted me Gone Girl (I've been dying to read it) just as inspiration to get them done a little quicker so I can get back to tackling a few books off of my TBR before jumping to my next work in progress. Sneaky evil woman I tell you… but it's totally working! 😉
What has been your best moment as a writer?
This is a toss-up. I would say the moment that I hit 'publish' on my debut novel A Deadly Bet (Summers Series, book 1), or the moment I read my first five star review. They were both definitely moments where I've felt so proud of myself for accomplishing such an amazing achievement.
What do you do when you're not writing?
When I'm not writing, you'll find me reading or hanging out with my husband and daughters. They're troopers for giving up some of their time with me so I can write, especially when I'm getting close to a deadline. So when I'm not writing, I try to spend as much time with them as I can.
Do you read your reviews and if so, how do you cope with a bad one?
I use to check the reviews daily, but when I started getting the nasty bad ones, instead of the nice, constructive bad ones, I now limit how often I check them. When I do read one that stings a bit – WINE!
Has reading a book ever changed your life? Which one and why, if yes?
Not necessarily changed my life, but changed my mentality on something, or woke me up and made me realize how much I took for granted – definitely. There isn't just one, there's a few. Examples would be Archer's Voice by Mia Sheridan, Broken Wings by Erika Ashby, and Fragile Bonds by Sloan Johnson. Not judging others for things we may not know or understand. Loving your spouse with everything you have because there is no guaranty of tomorrow. When I was pregnant, I actually wrote letters to my twins just in case something ever happened to me. You can see where my tears fell on the page while I was writing, and I promised myself that I would spend so much time with them, tell them how much I love them twenty times a day, etc. Life gets busy. Sometimes we all need reminders on the simpler things. It really is the simple things in life that are the greatest moments. These books helped remind me of that.
BB: I have found the writer's community to be very supportive and welcoming. Please share writers that you recommend for us to check out.
JC: I have a huge list of favorite authors, which most people know and love already. So three newer authors I highly recommend checking out are:
You can find Jen on Facebook, Twitter, Google+, Pinterest, Instagram, and Amazon.