Please give a warm welcome to Joan Barbara Simon, author of Long Time Walk on Water, Mut@tus, and more!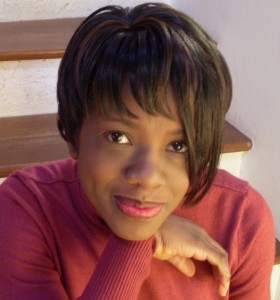 Tell us a bit about yourself and what you're currently working on or promoting.
I've been an author all my life I'd say, but a serious writer for about a decade. I've published three works of fiction, two academic books on children's early literacy development and I've edited three anthologies of creative writing. At the moment, I'm working on a novel, Verses Nature, which will be submitted as part of my second doctoral thesis. The plot is still being worked out, but essentially it's about family secrets. As I'm no fan of the traditional begining-middle-end style of writing, Verses Nature is written as slices of story you can juggle. I also tell more than one story at the same time; characters keep butting in, disrupting, each other's performances. In so doing, I'm making statements about reality, about time. I'm making concessions to the many voices in my head that don't always like to wait patiently in line. Whether we are multilingual or not, reality, in my opinion, is many-voiced. Origins, obscure. Plurality, obscurity, secrets, sex. That's a good summary of key themes in Verses Nature.
What genre is your book? Do you write in other genres as well?
My books have been classified as women's fiction, post-colonial fiction, British fiction. Adult fiction. Verses Nature won't be easy to classify. I don't mind as long as it ends up in the top ten (lol). Verses Nature has, as an overall theme, and in common with all of my fiction, the notion of self-interrogation and growth. It's about carving out space for personal development. This can't be done without also coming to terms with one's sexuality – I know, I've tried! Sexuality, thus, plays a significant role in all my fiction. Doesn't mean I write what generally goes as erotica, though. I don't. I once tried to get a man to understand what I meant by the term intellectual erotica. When he still couldn't get it, and I was at the end of my tether, I barked 'high-brow rumpy-dumpy!' He got it.
One of the main characters in Verses Nature is an old man called Tatar. Outspoken, verging on the vulgar. He'll say:
Men shouldn't assist at childbirth if you ask me. She'll be screaming, farting, crapping, saying vile things to and about you and you, idiot, are sposed to just stand there saying Yes darling as you squeeze her hand or mop her friggin brow? Then there's the pushing and gushing and out it plops as from a sewer. Puts a man off for life. You'll never really want to be in there again, But we're not allowed to say that about wifey, are we?
He's full of tips:
You should get Him not to wash for a while so he stinks of man, then you give him a royal blow job, he'll spray like a whale, I swear.
Sexual, yes. Erotic? You tell me.
Who or what inspires you?
Anyone who has the guts to be uncompromising in the pursuit of their (worthy) goals.
What advice do you have for writers just starting out?
Don't be too quick to get feedback. Don't try to emulate any other artist but let people whom you would be inclined to emulate simply inspire you to go in search of your own originality. When you're ready for feedback, take every form of critique seriously. Develop a thick skin. And patience!
What does your writing space look like?
I have breathtaking view of the Luxembourgish countryside from my study window. On my desk, there are always things lying around that have nothing to do with writing but which are nonetheless traces of my melody of mind. I think of my writing space as organic. If it's too tidy, I freeze up.
Do you have any writing rituals or interesting writing quirks?
I like to do an hour's sport/gardening before breakfast, weather permitting. That guarantees my good mood, which then guarantees a good writing day. I also like writing certain sections of my novel wearing nothing but men's underwear. Think what you like!
Who is your favorite author and why?
Penny Goring. Can't get enough of Penny Goring. She's got a great blog. Go there. Buy her Zoom Zoom. Penny's a verbal and visual artist like no other. Her work is playful, irreverent, sexy, intelligent, unclassifiable to any genre and of a brilliance I aspire towards. The first time I read her work, I couldn't write for weeks. It's thanks to Penny that I have a whole new understanding of what language can do.
Is being an author your dream job? If so, how long have you been chasing the dream? If not, what would be your dream job?
Being an author is indeed my dream job. I've always wanted to be an author and a teacher/lecturer and I have been both. Third on my list would be to run a literary café; a place with good food, discussions, recitals, exhibitions, and maybe a small bed & breakfast on the first floor.
What has been your best moment as a writer?
Apart from holding the very first copy of my first publication, The Red Room, in my hands, and thinking: so, now you're a writer, I'd say one of the best moments was receiving a standing ovation from an audience of several hundred for my poetry performance at the Philharmonie in Luxembourg.
What challenges have you faced in your writing career?
Many! At one point I was working full-time, studying part-time and writing whilst my children slept. On a good day, I'd be able to write from 10pm to 3am then grab some sleep before getting up at 6am to start all over again. Then there are the challenges directly relating to my fiction itself. Early on in my career, when I still believed that agents knew better, I had problems coping with their rejection of my work, which they praised, yet felt there was no niche for. We're talking about Mut@tus, which some term erotica, written over a decade ago and before 50 Shades made erotica acceptable. We don't do erotica, I was repeatedly told. Neither do I, actually. Take the time to read the book properly. Show me your courage to discover new artists; the courage that agents are supposed to have. The challenge for me was to not lose faith in myself whilst remaining critical of my own work.
Is there a message in your book(s) that you want readers to grasp?
Definitely, and that message is: Yes, you may, you dare, you owe it to yourself.
Is there a character that you enjoyed writing more than any of the others?
Tatar's my favourite, I have to admit. He's smarty arsey, loud-mouthed; the type I ought not to fall for but I can't promise I wouldn't end up in bed with. But that's his role; to make us question what we think we know about ourselves. He's not a mere brute. Yes, he does say:
I've been giving my ex-wives tips on how to pull a bloke on the internet. So much for you can't teach an old dog new tricks. If I were twenty years younger, I'd open a brothel for senior citizens of both sexes, say seventy and upwards. They've got the finish line in sight, cash in their pockets, assorted ailments to forget, if only for that moment… and ungrateful brats as offspring. It'd be a runner. Especially with the women. With my neighbour for starters. The way she looks at me. Teeth tarnished. Slack wet slit where her mouth should be. Gives me the creeps. She'd pay. Bet she would.
But he also says:
Someone I don't like too much said at least one thing that stuck: civilization is built up on a renunciation of instinct… Someone else I dislike less said where there's desire, the power relation is already present. To which I'll add; where there's power, there's struggle… and I'll second someone else who saw sexuality as a dense transfer point (of power). Not that I'm trying to join the league of great thinkers, I'm just saying honest reflection will take you to interesting places.
What do you do when you're not writing?
I think about writing! And sometimes I just sit back, look at my life, and say Thank You.
How much time a day do you spend on social media?
At the moment, I spend at least 2-3 hours a day, promoting my own work and the work of others, mainly on my blog and on Twitter.
What do you do to stay sane as a writer?
I like bodybuilding, playing golf and ripping up unsuspecting stalks in my garden, though I'm not always sure which green thing should perish and which should be allowed to grow. I also find that it helps to chat with other writers about the ups and downs of our profession.
Do you read your reviews and if so, how do you cope with a bad one?
I do. And I take them seriously. Negative critique can be more useful than praise. Praise is great publicity material, but let's be honest, if I didn't believe in my novel, I wouldn't publish it. Negative reviews help me to look more critically at what I've written. If there's some truth in the review, I try to see how I can improve my writing so that it pleases me. Me. I can't edit and republish every work according to the critiques received, but I can take that feedback with me to whatever I'm working on at the moment. The reviews of my books have been very favourable so far. One reviewer dismissed Mut@tus as pornographic. He missed the point entirely. Anyway, he's outnumbered. But I bore his remarks in mind and am seeing to it that Verses Nature will not suffer the same fate.
I have found the writer's community to be very supportive and welcoming. Please share writers that you recommend for us to check out.
Bill (William Thomas) Johnston: "I've featured Bill's work on my blog. He's the sensitive type. If he were not in the States and I in Europe, I'd give him the longest hug."
Tory Richards: "Tory describes herself as a grandma who writes smut. I met her via an author promotion called the Eggcerpt Exchange."
Michael James Gallagher: "Michael writes spy thrillers. He likes his women strong, and he loves to tango…"
You can find Joan on her website, Twitter, Facebook, Linkedin, Goodreads, & blog (where you'll find out more about what she's doing right now. You'll be able to delve in Tatar's world, get further previews of Verses Nature and peek over her creative shoulder in my Writer's Kitchen.).