Please give a warm welcome to Matthew Peters, author of The Brothers' Keepers and Conversations Among Ruins.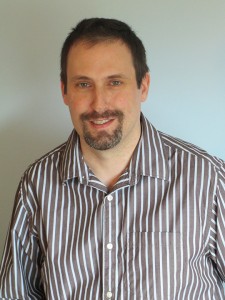 Tell us a bit about yourself and what you're currently working on or promoting.
I'm a recovering academic who now writes fiction. I'm promoting a religious mystery/thriller called The Brothers' Keepers and a literary novel called Conversations Among Ruins.
Who or what inspires you?
Music inspires me, especially classical music, Leonard Cohen, and my favorite country singer Jeanne Jolly.
Do you have an agent and/or publisher or are you self-published? If self-published, do you use a professional editor? If traditionally published, who is your publisher?
Both my books have been picked up by small presses. All Things That Matter Press is publishing Conversations Among Ruins and MuseItUp is publishing The Brothers' Keepers.
What advice do you have for writers just starting out?
First, read the classics and as much good literature as you can get your hands on. Read widely, too, from poetry and plays to science and politics. If you don't read well, you can't write well.
Second, realize that you may have several stories or even novels in you that you must write to get out of your system. In many cases, these will not be salable. That's okay. Most of us have a lot of bad writing inside of us that needs to get out before we get to the good stuff. Growth for writers is a process. Be patient with it.
Third, don't be a perfectionist. I think perfectionism kills. Realize that unlike other professions, say neurosurgery, writers don't have to get it right the first time. We have the luxury of being able to revise our product as much as we wish. Realize that, and let it free you up in the writing process. Write junk if you have to, but write. Anne Lamott talks about a "shitty first draft." Indeed. Most first, second, and third drafts are pretty lousy. But that's okay. Give yourself permission to write and to not be perfect. You can always revise later.
Fourth, it's okay not to be in love with writing every second of every day. It's natural to resent it at times. Don't stuff these feelings. Take a break if you can, and then come back to it.
Fifth, join a writing group. Make sure others read and give you feedback on your writing. Make sure someone other than your parents or significant other reads your work. But also be wary of taking too much constructive criticism from too many people—too many writers can spoil the plot (among other things).
Sixth, and I'll stop here, before you submit your work to an agent/publisher or self-publish, make sure it is free from typos, grammatical, and factual errors. If you can afford it, have a content editor and a copy editor go through your work and polish it until it shines. Don't submit anything for publication until it represents your absolute, best effort. I think you'll be surprised how much that will help distinguish from among other writers.
Do you set writing goals and if so, what are they?
I have a relatively modest word goal of 500 words per day.
Do you outline your stories or just go with the flow?
I research extensively and fill hundreds of index cards with notes before I start the first draft of a novel. I also have been using Randy Ingermanson's Snowflake Method for my current novel, and it seems to be working quite well.
Do you have any writing rituals or interesting writing quirks?
I like to wear different hats when I write. It helps me get inside the minds of characters. My favorites include a Pirates of the Caribbean hat, complete with dreadlocks, and a bear hat that when you squeeze the ears it growls.
Who is your favorite author and why?
My favorite author is Dostoevsky because of the life he led, the fact that he almost died for what he believed, and his concern for the poor and downtrodden, as expressed in his novels.
What has been your best moment as a writer?
My best moment as a writer is when I'm in the zone, when I get out of the way and let the story write itself.
Is there a message in your book(s) that you want readers to grasp?
There are several, but perhaps most importantly is to challenge traditional perceptions, and avoid stereotypical thinking.
Do you see yourself in any of your characters?
Yes, Daniel Stavros in Conversations Among Ruins. I am like him in many ways, though our paths are different enough to be able to distinguish one from the other.
Is there a character that you enjoyed writing more than any of the others?
I like Nicholas Branson, the male protagonist in The Brothers' Keepers and the sequel, which has yet to be named. He is a renegade Jesuit, much smarter than I am, and more risk-taking as well. I also have a blast with the female protagonist in the books, Jessica Jones, a snarky, beautiful librarian who belongs to a religious sect that was supposed to have been eradicated nearly 800 years ago.
How much time a day do you spend on social media?
Lately, it's been 2-3 hours a day.
What do you do to stay sane as a writer?
I watch old black and white movies and musicals. Musicals are my secret weapon against the blahs.
If someone wrote a book about your life, what would the title be?
Don't Try This At Home
I have found the writer's community to be very supportive and welcoming. Please share writers that you recommend for us to check out.
You can find Matthew on his website, Facebook, Twitter, Amazon page, and Barnes & Noble.