It's my pleasure to bring back for a second time Suzy Turner, author of Raven and many other novels.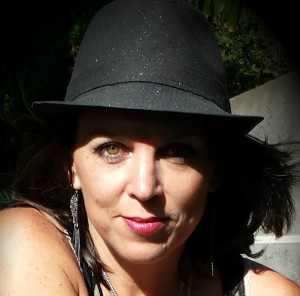 Tell us a bit about yourself and what you're currently working on or promoting.
Hi Blakely! Thank you so much for having me on your blog today

I'm a British gal who grew up in Portugal. I starting writing full time in 2011 and have since published eight books. My latest, which will be out in November is a contemporary romance called And Then There Was You. It's about infidelity, passion, love. I've just had feedback from a beta reader who told me it made her laugh and cry. She loved it! Phew

What genre is your book? Do you write in other genres as well?
And Then There Was You is a contemporary romance novel but I also write YA urban fantasy. I'm hoping to test the waters with lots of other genres too in the future!
Who or what inspires you?
I'm quite easily inspired, to be honest. I have a wild imagination so I see things that aren't always there (not in the 'lock me up in a white padded room' sense though!). Nature, historical architecture, music, images, people, conversations – everything inspires me, really!
Has a dream every inspired any of your stories?
I'm always having really vivid dreams so there's probably some dreams that have snuck into my books. One in particular stands out but I've yet to write it. I dreamed about a little alien boy who was standing next to me when I woke up. He led me through to the living room where his family were sitting watching TV. One day I might make that into a kids book

Do you use test readers? If so, how many?
Yes absolutely. I always have a group of beta readers read my work before I pass it on to my editor. Sometimes there are four, sometimes up to ten.
Do you set writing goals and if so, what are they?
Yes, it's the only way I can get any work done! I have to give myself deadlines in order to get a book finished. Recently, I was so passionate about And Then There Was You that I wrote the first draft in a week! 10,000 words a day. I was exhausted but I just couldn't stop!
What does your writing space look like?
I'm lucky, I have the most gorgeous wooden house in the back garden which we built this summer. It's the most inspiring place to write. I love it.
What are your three favorite books including the authors?
I have tonnes of favourites (especially YA and chick lit) but the books that left a lasting impression on me were Memoirs of a Geisha by Arthur Golden, Clan of the Cave Bear by Jean M Auel and A Handmaid's Tale by Margaret Atwood.
Is being an author your dream job? If so, how long have you been chasing the dream? If not, what would be your dream job?
Yes totally. I absolutely love what I do and I'd hate to have to do something else. I've been writing full time since 2011 after I was made redundant from my job as a magazine editor.
What book are you currently reading?
I've just finished Made in Nashville by Mandy Baggot. It's a lovely story about two country musicians who have been through hell and back. It's a really charming love story. Highly recommend it.
Do you see yourself in any of your characters?
I think there's probably a little bit of me in a lot of my characters but I never write me in them on purpose!
Do you base your characters on people you know?
Ha ha now that would be telling, wouldn't it?
As I've been here before (thank you so much Blakely!), I'll choose three different writers to recommend for you to check out:
Marni Mann – I totally fell in love with her Pulled Beneath novel
Heather Rigney – she's a lovely lass and her novel, Waking the Merrow was AMAZING
Patti Roberts – she's incredibly supportive and wonderful PLUS, I'm totally in love with her Witchwood series
You can find Suzy on website, Goodreads, Facebook Page 1, Facebook Page 2, Pinterest, YA Blog, and Chick Lit Blog.