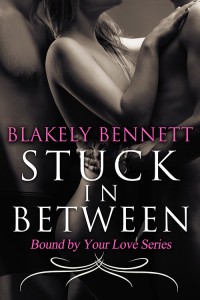 Available on Amazon, B&N, Smashwords, iTunes and more.
If you would like a signed paperback copy, please EMAIL ME
Jacqs is a twenty-eight year old woman caught up in an on again, off again relationship with Bond, who is her best friend and the one who causes her the most heartache. She succumbs, yet again, to his powerful charisma, but vows not make it into more than it is, a great night of sex.
Bond, too sexy for his own good, wants Jacqs for himself as he "dates" his way through the female population of South Florida. He selfishly doesn't see the conflict of interest.
Red, Bond's best friend, has watched Bond take Jacqs for granted for way too long and soon stakes his own claim on her.
Will Red and Jacqs budding relationship pull apart their tight-knit group of friends and will Jacqs survive being Stuck in Between.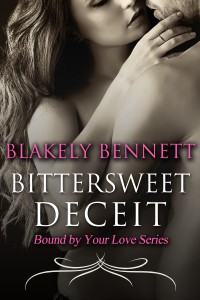 Lainie is a thirty year old, full-figured woman entrenched in a love affair with a married man. Although Lainie loves Mason desperately, she vows never to say those three little words while he remains with his wife.
Stayman, an enigma in Lainie's close-knit group of friends, has been circling her with interest, trying to garner her attention. When circumstances make it clear who's blocking his way—Mason—Stay goes full-court press in pursuit of Lainie.
Lainie doesn't see Stay as relationship potential because she is blinded by her love for Mason. However, the more she learns about Stay, the more she comes to realize she never really knew him in the first place.
An unexplainable mystical connection evolves between Lainie and Stay and she has to choose between a man she so hopelessly loves and a man who offers her everything she needs.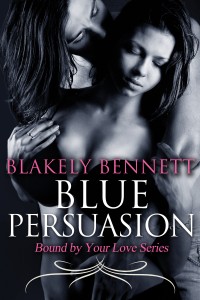 Judy, dubbed Blue by her friends, is a voluptuous thirty-one year old woman longing for a love of her own. Even more frustrating than her dissatisfaction with her work and the unwanted attention her body garners is always coming in second with the opposite sex.
Bond, her best friend and lover, helps Blue stay sane and sexually satisfied, but she knows her place.  Their secret relationship leaves Blue hungry to have a man she can call her own.
When she finally succumbs to Cat's artful needle for her first tattoo, she crosses paths with Tate. The towering, tattooed, motorcycle riding, American Indian fires off all her warnings signs, but she finds herself drawn to him against her own self-preservation.
Thankfully, Blue's close-knit group of friends help to keep her grounded, as does the women's group she attends weekly, but she still finds herself wanting and needing more.
Will Blue ever find the love she needs and deserves or will she forever come in second? Read her sexy story of friendship and love to find out.