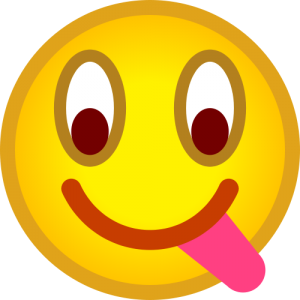 After a conversation with a friend, I feel compelled to write about this today. All men I have ever met think they are god's gift to going down on a woman. My guy friends tell me this all the time. Sorry dudes but I beg to differ. Not all clits are created the same, which I know because of the fervor over the Hitachi vibrator that to me is akin to the devil. However, I've been with enough men to know that when they get excited, it becomes more about what they like to do than what the recipient underneath them enjoys, at least when it comes to licking the clit.
I never achieved orgasm from cunnilingus with my first boyfriend. I would never let him lick me long enough to make that happen. My second boyfriend wouldn't let me interfere or stop him so I had my first clit licking orgasm with him. And although highly enjoyable, it's still not my favorite way to cum.
With past lovers, I've said, "Slower, softer," so many times I want to scream and not the good kind of screaming.
I think if men (or women) stop thinking they are so great at licking the vag and actually connect with the individual, they could be as great at it as they think they are.
I have often found cunnilingus to be a frustrating experience (husband withstanding) and would prefer other ways to cum. I know, it's shocking given most woman prefer to orgasm that way or at least that's the propaganda I hear.
Men seem to love to suck the clit and spank it. How many women out there enjoy that? If I've already cum a few times, then maybe. Right off the bat? Hell no.
I do understand from my past lovers, husband, and guy friends that some women need/enjoy firmer, more concentrated pressure on their clit, but we aren't all alike.
The man (or woman) who is actually a virtuoso in the pussy-licking department recognizes that each woman is unique and he (she) can focus on her pleasure no matter how excited they get. I hope for the female population, you are out there.
My male friend, Drew Matthews, commented after reading this unfinished post: "Blakely you are dead on. The man must keep his mind on his partner first. Great sex will certainly follow for the man… But first, we men must demonstrate and prove that our partners pleasure is paramount.   Otherwise- Don't expect to be invited for an encore next week!" (You can see why he's my friend.)
I tend to think I'm in the minority with this topic but I did just chat with another male friend and he said his wife doesn't like him to go down on her. Maybe I'm not the only one.
Please chime in on this post. I'm curious to know what you think.
Warm hugs,
Blakely
Please feel free to friend me on Facebook.
Find me Twitter & Pinterest.
Amazon