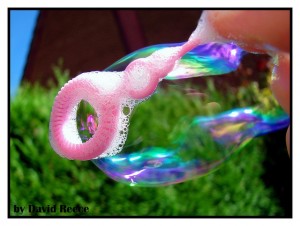 I am a huge fan of blowjobs, which is really a silly name for taking a wonderful cock into your mouth for play. There is no blowing and there is no work involved. So who came up with that name? I much prefer suckling delight or fellatio.
I enjoy the practice of it, writing about it, and reading stories that contain the act. However, I have a few friends that don't care for reading about blowjobs and avoid engaging in them at all costs. In both cases, they had BAD past experiences.
Let me take you back to my first ever blowjob. I was a 16-year-old virgin and my boyfriend and I were in the den of my parent's home. I sat on the couch, facing a nice hard cock in front of me. I looked at this "thing" and thought this is going to be interesting. I had no idea what I should be doing, so he took control and essentially fucked my face. I hated it and planned never to do it again. Fortunately, I talked to my best girlfriend about it, who gave me the best advice ever! She said, "Don't let him be in control of the blowjob. Once you take control of the situation, you will see how much fun it can be." And ladies, she was right.
Short of men not taking care of their hygiene, I don't see why any woman would pass on sucking cock. Seriously! I'm sure this falls into TMI but my husband's cock has the best smell in the world and being someone who is very turned on by smell, I can see why a woman would not want to go down on a man who smelled unpleasant. Luckily, in the past, I never ran into that particular problem.
Blowjobs are a huge part of our foreplay. I think it turns me on as much to give it as it does for my husband to receive it. I've come a long way from that 16 year old girl and now get turned on when he takes control of his blowjob and uses me. OMG, I just got chills thinking of it! Don't get me wrong, I wouldn't want it like that every time, but occasionally it's a huge turn on.
If you've read any one of my novels then you know you will be reading at least a few scenes with a woman on her knees:
"Will you trust me?" He took my face in his hands.
"Yes."
"Scoot back just a bit and rise up on your knees." He stood in front of me, gazing down. His hand caressed my cheek right before he held his cock out to me. "I'm going to use your mouth how I like. Clasp your hands behind your back. Yes, just like that. You can stop me at any time, and I'll check in with you as well."
Peering up, I opened my mouth.
He painted my lips with his pre-cum and dribbled on my tongue, and then said, "Suck on the very tip."
I sucked the end of his hard shaft and savored his taste.
"Good, OC. I've often wondered if you would submit to me, and you're a natural. Keep your eyes glued to mine. I'm going to take your mouth now." He cupped my head in his hands and forced his cock deep into my mouth. The thrust hit the back of my throat.
Staring up at him, my eyes watering, I was dominated by his deep-blue eyes.
"So beautiful, Lane," he said as he slowly pulled back and jabbed back in.
I swirled my tongue in mid stroke and licked down the length of him.
"Are you okay? Do you think you can take more?"
I nodded, scared and utterly turned on. He'd just started and I could already feel my wetness dripping down my thighs.
"Have you ever had a cock in your throat?"
I shook my head as much as I could with him in my mouth.
"Another first. If you need me to stop, just unlatch your hands and touch my leg. Thank you, OC, I've thought about this so often." He angled my chin all the way up and plunged down my throat, then he immediately pulled back out. "I won't push you too far this time. But soon … take a deep breath for me."
For women who haven't liked to go down but would like to give it a go again, I have a couple suggestions for you. First off, if smell is an issue, make sure he showers. Secondly, put on some music so you can get your groove on. Make your blowjob into a dance with your mouth and head dancing to the music. It can be very fun and I can assure you he will love it. Don't forget you can use your hands too. If your husband is too well endowed and you don't want to experience being gagged, use your hand for the lower end of the shaft and your mouth for the upper part.
A huge part of satisfying sex is communication and the knowledge of what turns the other on. Ask your partner! Does he like it when you suck the head hard or would he rather have you swirl your tongue around the rim of his cock. Maybe he's like my husband who likes a variety of things.
I think it's time for me to write another sex scene… Catch you later. 😉
Warm hugs,
Blakely
Please feel free to friend me on Facebook.
Find me Twitter & Pinterest.
Amazon