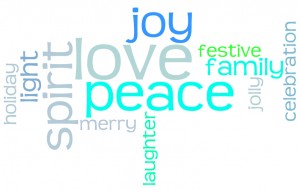 I love this time of year because it gives us great reasons to reflect. 2013 brought many exciting events for which I'm thankful. My first novel, My Body-His came out in November of 2012, so I started off 2013 being a newly published author with Fanny Press. I experienced book signings for the first time and I must say, that was definitely a highlight. My Body-His (Marcello) came out in March 2013 and My Body-Mine was released in July 2013.
In addition, my husband, Dana Bennett, and I self-published The Demarcation of Jack. There was a stiff learning curve getting all the formatting just so, but with the help of a great editor and cover artist, we are thrilled with the outcome.
Before the end of the year closes, I will be finished with Stuck In-Between which is my latest novel. To say I've been a writing machine this year would be an understatement, governor (gubner).
My social media has grown so much it's damn hard to keep up, but I'm learning how to juggle it all  and still make writing a priority.
The best part of the year would have to be all my new friends, authors, readers, reviewers, and great people in my everyday life. That and my lovely family whose undying support and belief in me makes each day better.
I plan to continue to be prolific in 2014, find more time for reading (I miss it a lot), and find more time for fucking off! LOL! All work and no play and all of that. 😉
Thank you to every person who has taken the time to connect with me, read my novels and generally be a positive, supportive force in my life. You've made 2013 a year I will never forget.
Warmest hugs,
Blakely
Please feel free to friend me on Facebook.
Find me Twitter & Pinterest.