I had an absolutely fabulous weekend with my husband. It's been years since we've had a proper bed day and all I can say is PLAN A BED DAY SOON! You won't regret it.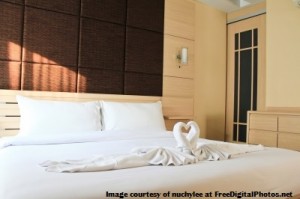 What is a bed day and how should I plan for it? I hear you all asking. Well I'll tell you:
You must have the time, so arrange for your folks to watch the kids, or wait for the strategic sleepover, or like us, have a teenager that keeps herself occupied.
Plan for your favorite easy food and snacks. We had apple fritters and coffee for breakfast.
Make sure to have some great movies to watch, or have streaming, or even a good book to read together.
Make sure to have a bunch of pillows so you can be comfy on the bed.
Be able to leave work, the chores, and kids behind for the day and just relax.
Plan to spend some time talking, kissing, snuggling, and connecting.
Plan on getting frisky.
Our bed day consisted of all the above. We had so much fun, we spent half of Sunday in bed too. For those that are very exercise conscious, get creative and work out in bed, if you know what I mean, or get your workout in first.
I must admit that having such an incredible weekend makes Monday that much harder. I'm already missing my honey.
As an aside, one of the movies we watch was The Imitation Game and we both loved it. Although it is a wartime movie, which I normally won't watch, it's a true story everyone should know about. Interstellar on the other hand, well all I can say is that I wish I spent the 2 hours and 49 minutes another way. 😉
I hope you feel inspired to plan a bed day for you and your love. If you do, please share your stories with us.
This Friday will be the last author interview. Coming soon in place of the author interviews will be Blakely's Kinky Korner where I will discuss all things kinky and have guests share their proclivities and advice. Make sure to stay tuned!
I hope everyone had a fantastic weekend.
Warm hugs,
Blakely
Image courtesy of nuchylee at FreeDigitalPhotos.net
Please feel free to friend me on Facebook.
Find me Twitter & Pinterest.
Amazon