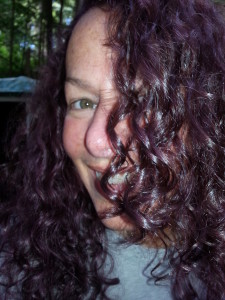 Leading up to the release of my eighth novel, The Second First Chance, on Wednesday, I have a lot on my mind. Of course, there's the usual—Will this be the book that really opens the hearts of Romance Readers everywhere? Will the reviews continue to be stellar? Will the sales for the release be as good as they were for Blue Persuasion? On and on it goes in my head.
Then there are the thoughts specific to TSFC. Most of my novels are stories written because they're novels I'd want to read. After all, I'm a reader at heart and love a story that moves me and draws me in from the start and then changes me in the end. I love being lost in a story as a reader and a writer.
The Second First Chance is different in that it was inspired by the love I share with my husband. Its manifestation grew from fantasizing what it might have been like had I met my husband ten years earlier. The characters are not us, but the love they share mirrors our own. When my readers tell me how much they felt Jayden's loss, that doesn't surprise me. I channeled what it would feel like if I lost my husband.
I shared all of this to say: Being a writer that invokes emotion, moves my readers and inspires them to write stellar reviews isn't enough. A close friend and fellow author goes on and on about what an amazing writer I am. Again, writing well isn't enough to make it in this business. As much as I promote, that's not enough either. It's really up to the reader if an author is to be successful. I firmly believe it's all about posting reviews and word of mouth. If you truly love a book, tell everyone you know to pick it up, read it, and review it.
I'd love to be more Zen about it and be one of those authors who say they write for themselves. I'm sorry but that's not me. I write to be read. I write with the hope that I add some reading pleasure to my fans and maybe even cause them to think. AND I write to make a living.
I recently asked on my Facebook timeline: How long should you chase a dream before facing reality and giving up? The most common response was NEVER. You should never give up chasing the dream. I'm not sure how I feel about that. Sometimes dreams are unattainable. That's just a fact of life.
Don't worry, I'm not ready to give up yet. My sales have grown each year and I'm pretty darn hopeful about The Second First Chance. If you do happen to read it and love it, please tell your friends and family about it.
I'm very excited about my upcoming release party and hope to see you there. Thanks for listening to my noisy mind on the precipice of the release of The Second First Chance.
Warm hugs,
Blakely
Please feel free to friend me on Facebook.
Find me on Twitter & Pinterest.
Amazon